SHOW DESIGN
Full production design, from initial concept to final execution. We can handle everything for you.
VECTORWORKS & RENDERING
Vectorworks design, show plots and paperwork, concept rendering
CONSULTING & WRITING
Help with lighting systems, creative solutions, technical and creative writing.
SERVICE
Show design
The separation between good and poor design, excellence and mediocrity, lies in attention to detail. Our experience covers all major aspects of the production design industry, with experience in not only set and visual design, but audio, video, and the deepest details of the technology as well. This gives us multi-faceted insights into all levels of the production process, from the light on the performers, to how the stage will look from various angles and elevations, to finding the right placement of design elements to avoid conflict with sound reinforcement.
At Blueshift Design, we also understand the importance of setting your production apart from others; a unique touch is a critical element on every production that we send out. Whether this is a bespoke set design element, a previously-unseen lighting effect, or framing the performance in a fresh and compelling way, we will find a cohesive and interesting design that speaks not only to those onstage, but those to whom we owe our livelihoods – our audiences.
From initial concept to final execution, we can handle every aspect of the process. Whether your design brief is in the form of the artist's favorite art house movie, to a bar napkin sketch, to just the simple and timeless medium of vague words, we take pleasure in translating concepts to a physical set that will delight and entertain. Our relationships with production companies around the country allows us the agility to source the right gear for the job. And as former touring personnel ourselves, we understand that touring revenue is a critical part of a performer's income. Whatever your budget, we will work within it to create a production everyone involved can be proud of.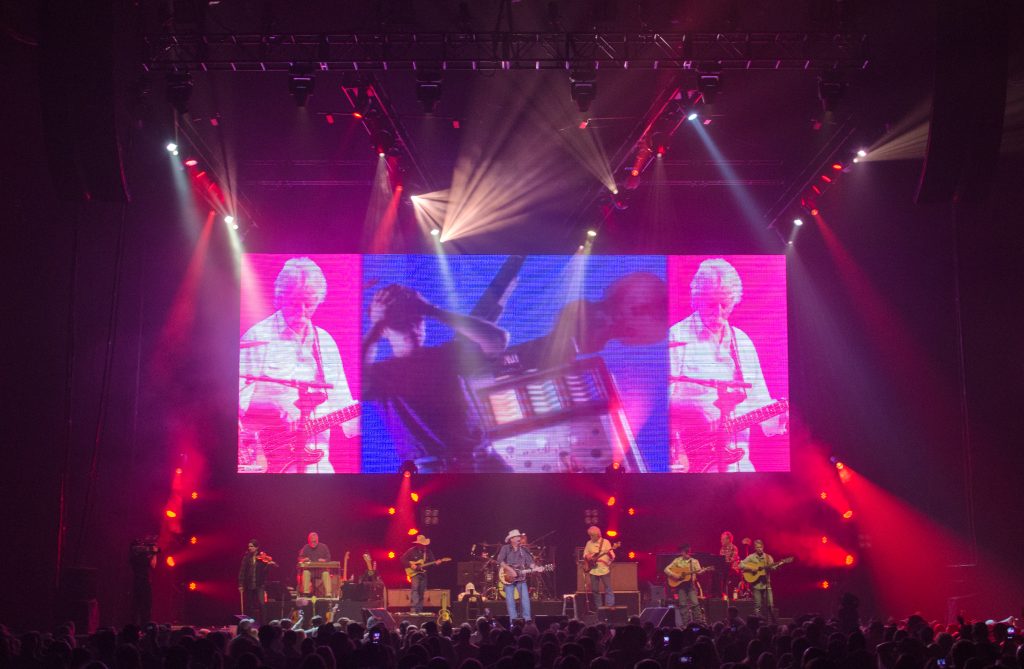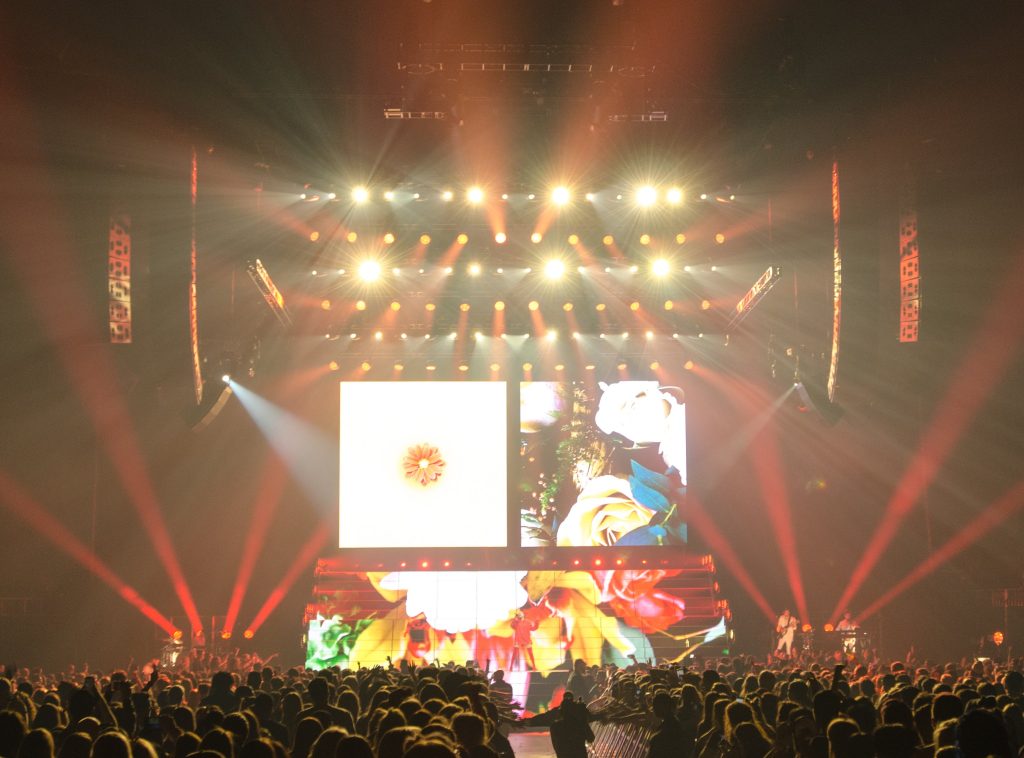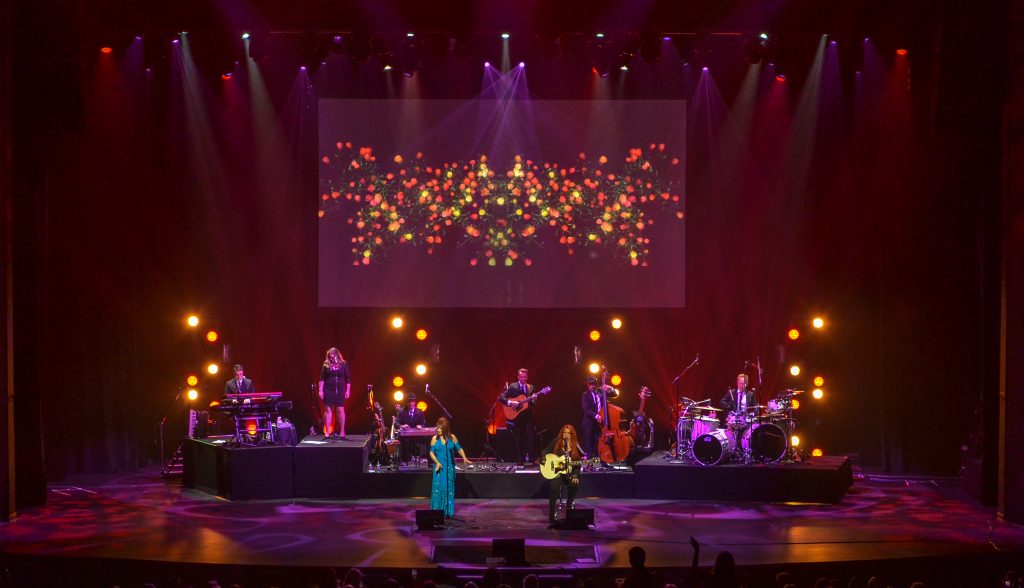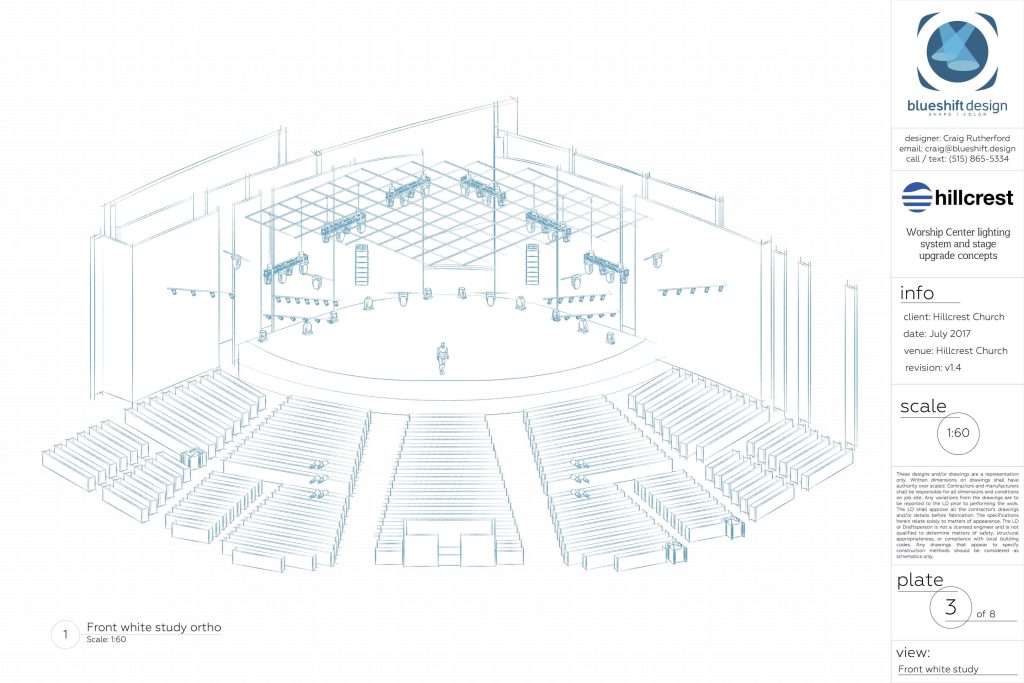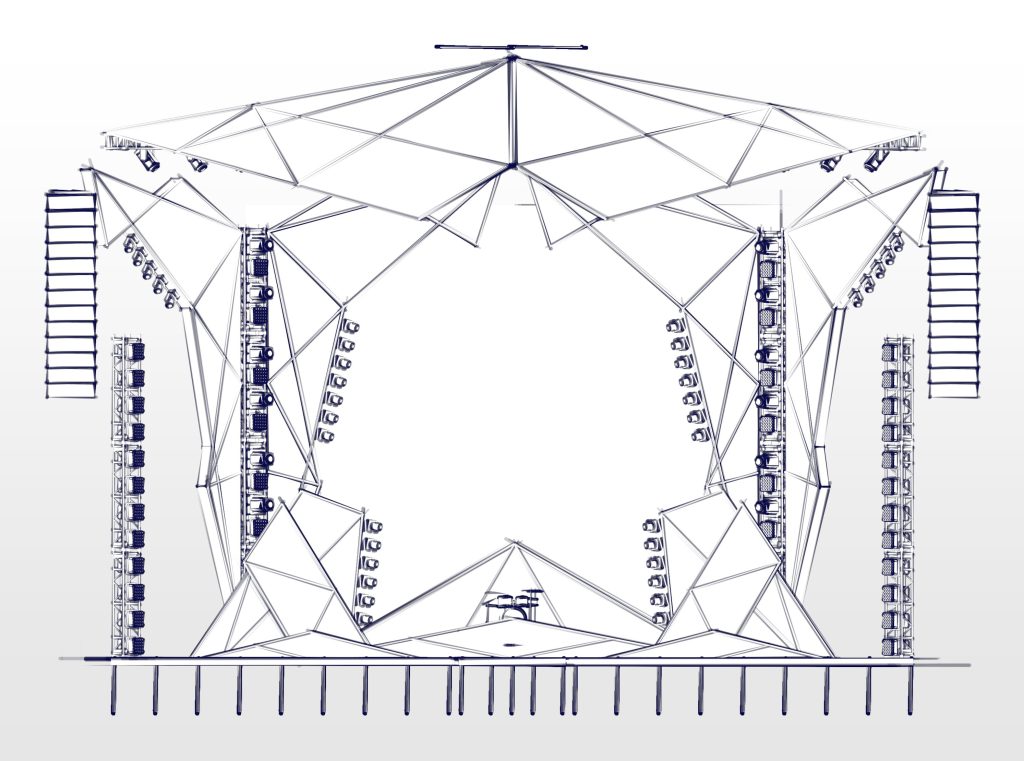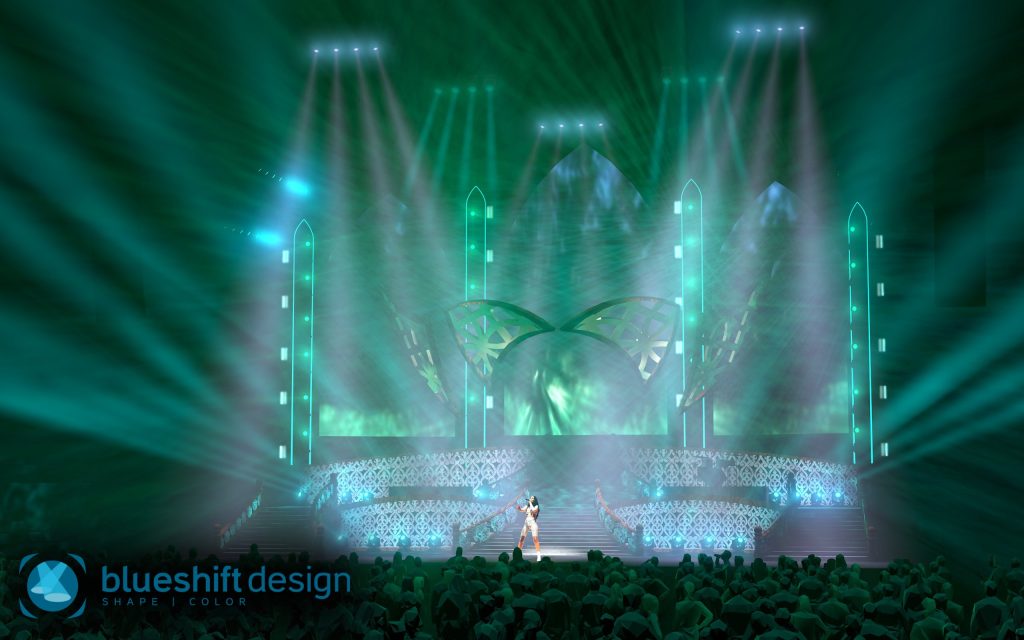 SERVICE
Vectorworks and 3D rendering
Good pre-production paperwork can make a show run smoothly, while bad paperwork can drag a great production to the depths of logistical hell. The vital importance of having solid design drafts, lighting plots, and technical drawings before your production goes into prep or rehearsal is being realized by more and more production managers as the amount of technology used on show only increases.
Blueshift Design draws all its plots in the latest version of Vectorworks, and we show the same attention to detail in the critical part of the pre-production process as we do to every other step. Documents can be shared instantly around the world and revisions quickly completed. We also perform Vectorworks modelling on a dry-hire basis, using your logo and contact information, and we can get accurate plots to you quickly for show advance.
We also work with Blender and various industry-standard plugins to create realistic lighting renders to help bring our designs – or yours – to life, showcasing the lighting in nearly photorealistic detail to give performers an accurate idea of what their production will look like. Contact us today. We're happy to help.
SERVICE
Writing and consulting
Sometimes, what your project needs most is an experienced perspective; a voice to offer both fresh ideas and bring preexisting ones into greater clarity and focus. We specialize in helping productions both large and small realize their dreams of world-class lighting installations and shows by providing design and technical consultation. Working with clients as diverse as international touring acts to the house of worship just down the street gives us a unique cross-sectional view of all design aspects as well as voice adept at presenting ideas in clear and jargon-free language.
Owner Craig Rutherford has been a freelance writer for PLSN and other publications for over ten years, having written dozens of technical fixture reviews, writeups for various concerts and special events, blog posts both here and as a guest writer, and as a guest speaker at some of the biggest production trade shows. We can talk to your education group or class, corporate meeting, church volunteer or technical team, or any other group about a diverse range of topics, from the very basics of lighting design and system operation to more abstract design theory and making your ideas come to life.
Writing appearing in these selected publications:
ESTA's Protocol – the journal of the entertainment technology industry
Projection, Lights, and Staging News (PLSN)
Stage Directions (SD)
Chauvet Professional website